Fly Sri Lanka
Scheduled Flights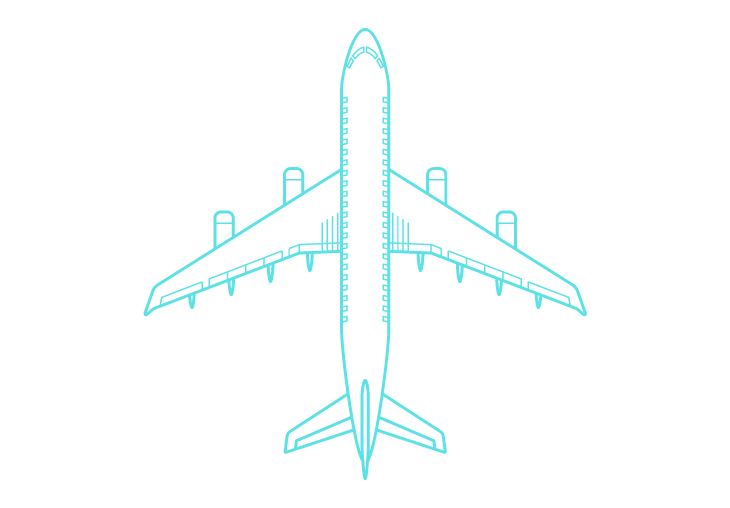 Fly Sri Lanka
Charter Flights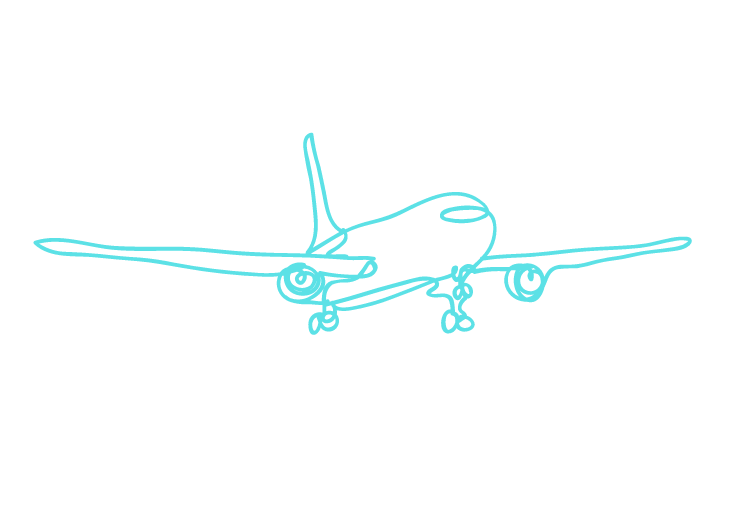 Fly Sri Lanka
Bespoke Travel Solutions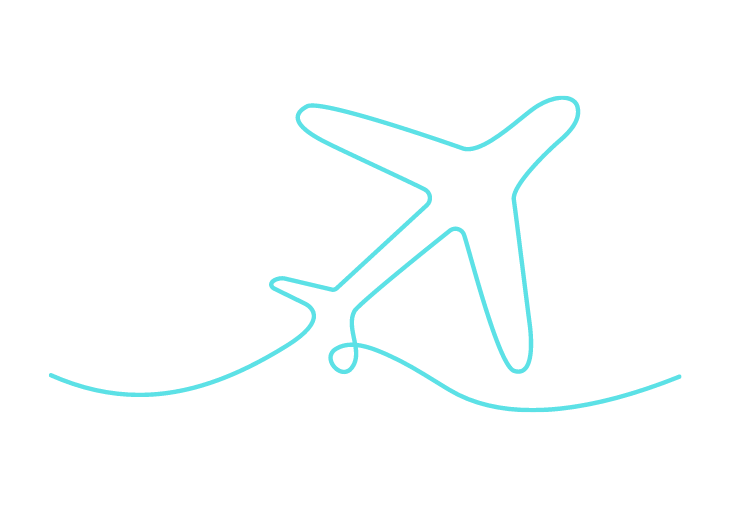 Welcome to Fly Sri Lanka!
Best inland air travel, flight packages and flight options within Sri Lanka
Welcome to Fly Sri Lanka!. Your one-stop shop for inland air transfers, charter flights and air travel packages in Sri Lanka. We offer secure, reliable and cost-efficient inland flight transfers that best suit your individual needs.
With over ten years of experience under our belt, and a diverse clientele ranging from tourists, NGOs, VIPs, to celebrities & film crews, we are without a doubt the number one provider of fixed schedule air transfers and chartered flights in Sri Lanka. Without fly Sri Lanka, inland air travel has never been this easy.
CHARTER FLIGHTS Fixed Wing
Travel stress-free; avoid delays and traffic jams while increasing your productivity.
Using a fixed-wing amphibian aircraft for your business travel opens up new business opportunities and helps you to provide the best services for your top clients. Travel on your own schedule with comfort, security, and convenience. A charter fixed-wing service is ideal for a group of 6-7 members of high-end business travelers who want to travel in comfort and style. 
Bandaranaike International Airport (BIA), colloquially known as Katunayake Airport or Colombo International Airport, (IATA: CMB, ICAO: VCBI)
One of the two international airports in the Island. BIA is 31km (approx.1hr) North of the Colombo city and in a suburb of the famous coastal city -Negombo and the hub of the National carrier, Sri Lankan Airlines
Waters Edge - Sri Jayewardenepura, Kotte (Colombo City) 
Waters Edge waterdrome is 8km (approx 30min) away and the closest to the Colombo city and located in the East of Colombo city.
Domestic Services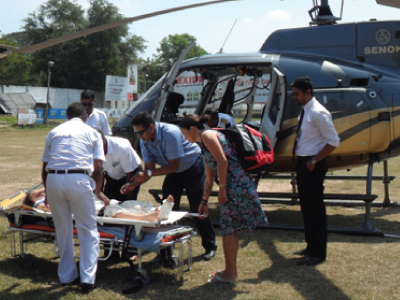 Emergency
Medical Evacuation
We offer a comprehensive service in emergency medical evacuation in Sri Lanka. Other than offering just the air transfer, our services include transporting the patient from the accident venue to the helicopter take- off point and from the landing point to the hospital as well. "We coordinate with the closest and best medical care available and make sure that the patient is offered the best care!"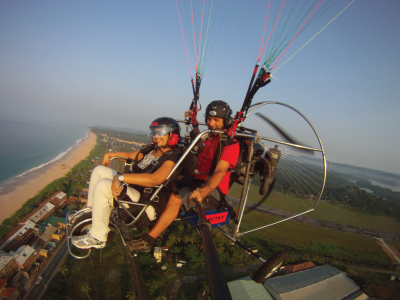 Paramotoring
Birds are not the only Flyers !!
Paramotoring is the newest and latest development in ultra light foot-launched air sports in Sri Lanka. This is an exhilarating yet simple way to aviate, also being the easiest powered aircraft you can learn to fly.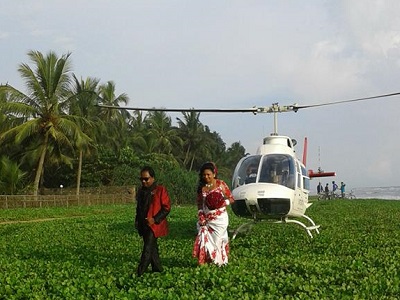 Special
EVENTS
Chose a peculiar way of arriving at/ departing from your special event venue. Celebrate your Wedding, Pre-shoot, Puberty Ceremony, Birthday, Anniversary, Surprise event or any other special occasion in style. Book one of our air-conditioned helicopter with comfy seating to make your day more colorful with an added WOW to your event .. !!.
Business Travel
We are making 'easy access' to your regional office, site or any regional work venue a reality. Skip the traffic and travel in comfort and privacy with our fast and efficient helicopter rides for you and your VIP guests making work convenient and stress-free.
Corporate Hospitality
Impress your corporate guests by avoiding long hours on the road on your way to a corporate event with the ultimate height of business luxury. Make a booking with us to fly with your associates to any location in the island.
Sporting Events
Why face the hassles of road traffic when you can now fly to see your favorite sports team? Making charter flights for: Cricket, Big matches, Rugby, Golf  & Horse Racing
Welcome to flysrilanka, where we offer the best inland air travel, flight packages and flight options within Sri Lanka. We will take care of all booking facilities and travel inquiries and suggest the best form of inland air travel to suit your individual needs- be it personal travel or corporate travel or even simply an aerial tour of Sri Lanka. Fly Sri
Lanka is yet another brand by Eco Team, Sri Lanka's premier, game changing tourism company. With more than a decade of unmatched service, Eco Team has also been recognized and celebrated at the Presidential Tourism Awards.
Under the guidance of its parent company Eco Team Fly Sri Lanka is also committed to conducting business in a carbon conscious manner, and is a contributor towards Eco Team's environmental policies and codes of conduct. We are the first to offer carbon emission offset schemes for inland air passengers in Sri Lanka. Fly Sri Lanka also lives up to Eco Team's promise of quality, offering only the very best air travel partners in Sri Lanka that guarantee experienced crews and the best aircrafts.
Address:
20/63, Fairfield Garden,
Colombo 08,
Sri Lanka.
Office Hours
Monday - Friday
8.30 am - 5.00 pm

Saturday
8.30 am - 1.00 pm